Hi everybody,
I'm so excited to share with you that my book has finally arrived from Europe to Australia and I can eventually hug my 'third baby'. It is an evidence-based publication as well as a cookbook with over 70 raw, vegan and vegetarian recipes suitable for children and categorized by age suitability.
I call the book my third baby as it took me exactly 9 months to put it all together and print it out. We have printed 5000 copies and within a month over 2000 copies have been already sold in the Czech Republic and Slovakia.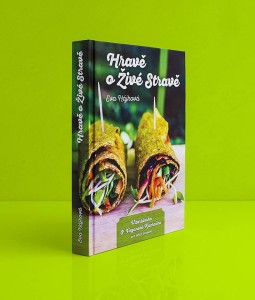 If you understand Czech language and live in Australia, I can now ship it to you, just let me know in case you are interested in purchasing this special edition.
I'm now in a process of translating the book into English and publishing it in Australia. Again, I'm going to ship the book worldwide so no matter where you live, you can have your copy 🙂 I'm also in a process of thinking about the name of the book in English so if you have a catchy idea, please share it with me. It should be short, catchy, original. Something like RAWsome Kids or Little RAWck Stars etc. 🙂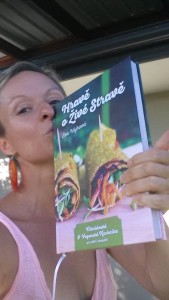 As you can imagine,  I have been pretty busy with marketing campaigns, learning new things not only about writing, printing and promoting  a hard copy book, but also about Public Relations, print releases, and interviews all within Czech republic and Slovakia. So I do apologize for not being as active right now.
All the best in 2016, huge thanks for all your support and lots of love,
Eva Hajkova
Specialist in Public Health Medicine and Nutrition